Family Reviews and Photos
A SPECIAL THANK YOU
Building relationships with our clients is one of the most meaningful aspects of being a breeder. We love bringing joy and happiness to people's lives through puppy ownership.
​
We absolutely love receiving all the wonderful updates and photos that our clients are so kind to share. Our hearts swell with pride and we cannot thank you enough for keeping in touch!
​
CRISS CROSS MY DOODLE OWNERS DON'T FORGET TO LEAVE US A GOOGLE REVIEW HERE...
Over the past 20 years we have met some of the most wonderful people from all walks of life and professions. We feel very fortunate and blessed knowing our puppies go to some of the best homes possible where they are loved, spoiled and are given the best of care.
Staying in touch with our puppy families is extremely important to us and It means so much that they take the time out of their busy lives to send us pictures, videos and updates.
​
THANK YOU FOR TRUSTING US AS YOUR BREEDER!
1/1
1/1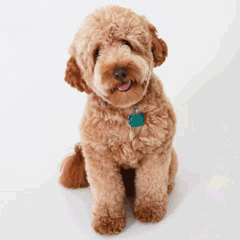 1/1